What is Podium Browser?
Podium Browser provides thousands of render ready components such as light fixtures, furniture, appliances, 3D and 2D plants, materials, electronics, decorations, and more.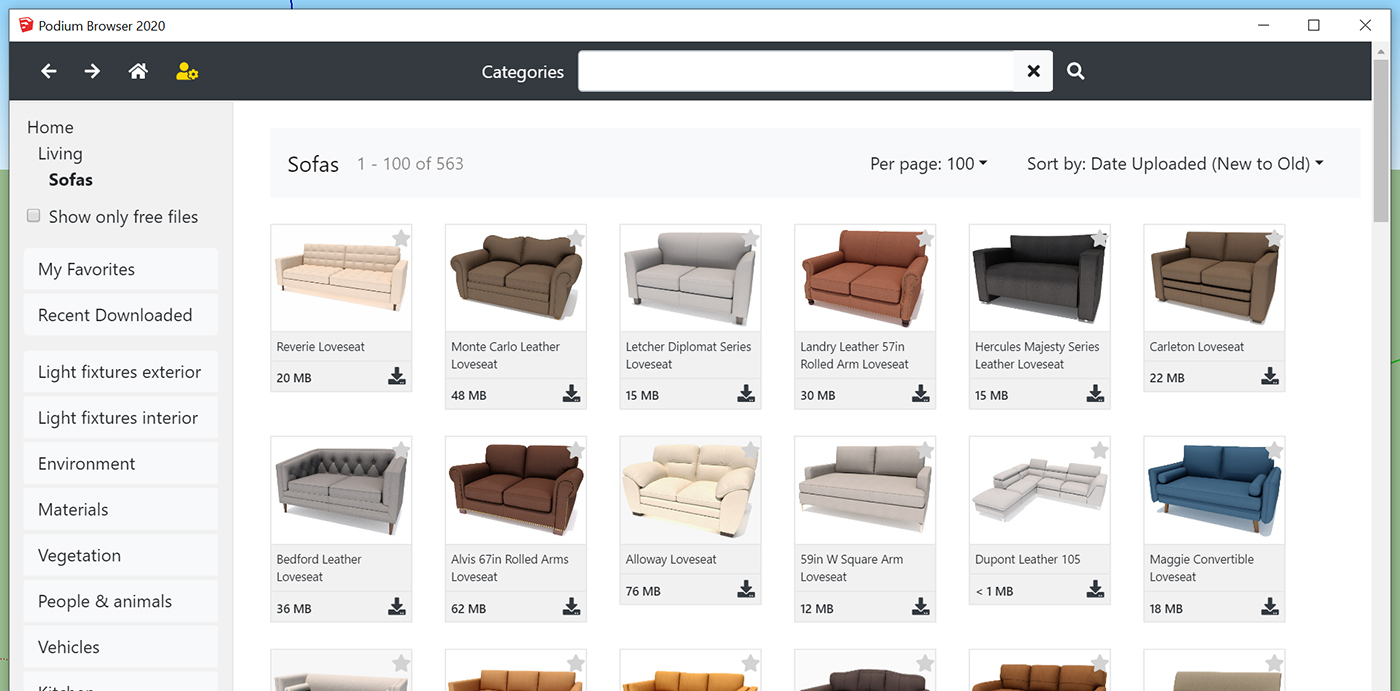 Over 20,000 items are hosted on our web servers and can be downloaded directly into your SketchUp model from the Podium Browser plugin. Easily search through over 20 categories and subcategories, then click the download icon on the thumbnail to place the item in your SketchUp scene.
Podium Browser content is render ready, meaning the items are already configured for rendering with either SU Podium or ProWalker GPU.
Realistic material properties - Reflection, transparency, bump, refraction, etc.
Light fixtures already contain Podium / ProWalker light sources (omni lights, spotlights, light emitting materials.)
Ready for realistic rendering without any additional preparation.
Using Podium Browser content can greatly speed up the design and visualization process with SketchUp, SU Podium, and ProWalker GPU. Fill your scene with high quality furnishings and add lifelike details in a fraction of the time it would take to model it all yourself.
Model by Jamie Wood, furniture/decor from Podium Browser, rendered with ProWalker GPU.
Podium Browser comes with over 20,000 components and new items are added every month. Podium Browser requires the purchase of a $79 paid content license, or you can purchase Podium Browser bundled with SU Podium or ProWalker GPU. Read more about how to buy Podium Browser here.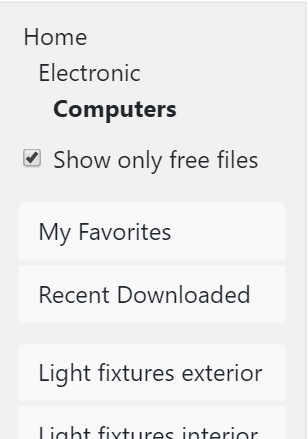 Free and paid categories - Podium Browser has around 850 free 3D light fixtures, 2D face-me plants, high resolution textures, render ready furniture and decorationsm and more. Check the "Show only free files" box in any category to find items you can freely use without a license, or during the SU Podium trial. You may view the Paid content by looking through the thumbnails in any category without purchasing a license.
Check out the What's New web page to see the most recent Podium Browser uploads, or subscribe to the newsletter for email updates.
How to get Podium Browser: