How to activate Podium Browser paid content
Licensed SU Podium V2.6 users
All Podium Browser 2020 content is included with the SU Podium V2.6 licensed version. To access your Podium Browser content, simply activate SU Podium V2.6 and then open Podium Browser.
Go to Extensions > SU Podium V2.6 > License to open the Podium license manager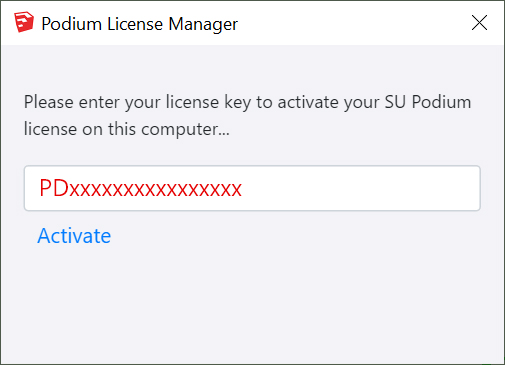 SU Podium V2.5 users
The Podium Browser plugin is automatically installed along with SU Podium V2.5, however an SU Podium V2.5 license key cannot be used to activate Podium Browser paid content. The plugin includes ~850 free items you can use in your SketchUp projects without a license, but you will need to purchase a Podium Browser serial number for full acess to Podium Browser.
How SU Podium V2.5 users can purchase Podium Browser:
To activate the Podium Browser plugin in SU Podium V2.5
1. Open Podium Browser

2. Click the gear icon

3. Enter your Podium Browser serial number, and click 'Save'.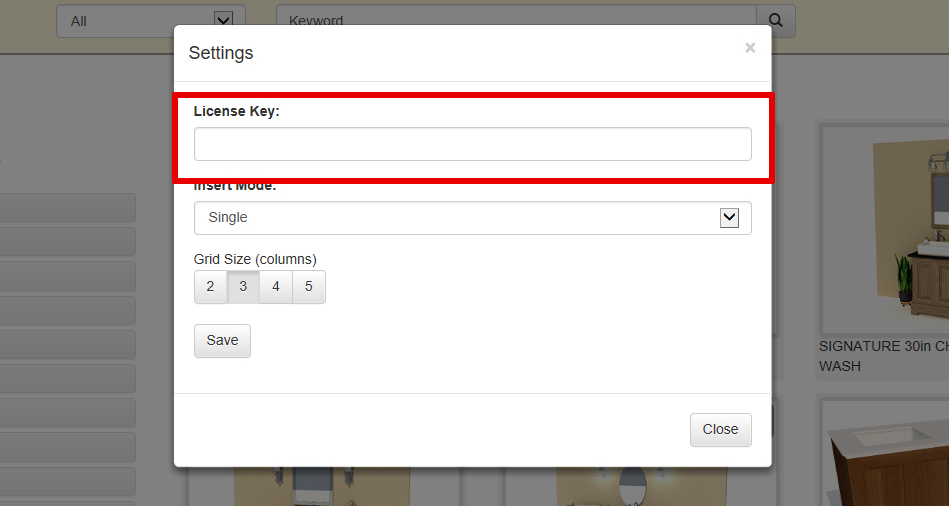 For SketchUp users without SU Podium
The stand-alone Podium Browser plugin can be downloaded here, and comes with over 850 free items that you can use, license free, in your SketchUp projects.
Purchase a Podium Browser paid content license to unlock the full content library containing over 20,000 render-ready models and materials.
To activate the standalone Podium Browser plugin:
Click the box icon to open Podium Browser, then click the gear icon next to the home button.
Click Activate License in the license manager.

Copy your Podium Browser licene key into the field. Do not type any spaces before or after. License is case sensitive.
Click Activate license and then close the license manager.
Close and re-open Podium Browser to finish activation.