How to activate Podium Browser paid content
Licensed SU Podium V2.6 users
All Podium Browser 2020 content is included with the SU Podium V2.6 licensed version. To access your Podium Browser content, simply activate SU Podium V2.6 and then open Podium Browser.
Go to Extensions > SU Podium V2.6 > License to open the Podium license manager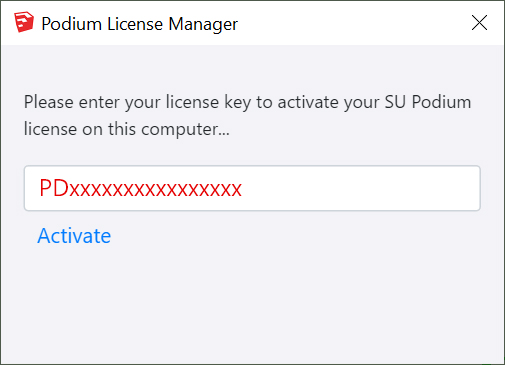 SU Podium V2.5 users
The Podium Browser plugin is automatically installed along with SU Podium V2.5, however an SU Podium V2.5 license key cannot be used to activate Podium Browser paid content. The plugin includes ~850 free items you can use in your SketchUp projects without a license. Since Cadalog, Inc. discontinued Podium Browser V2/ V2.5, you will need to purchase the stand alone extension Podium Browser 2020 and install it, if you want full access to the 30,000+ render ready components.
Please purchase here
Related pages and articles: